Sam Hocevar's .plan
This is an experimental blog engine. RSS feeds: everything | blog | Debian (DPL only) | VideoLAN | GNOME | Mono
Posted on Sun, 17 Dec 2006 14:52:02 +0100 - Keywords: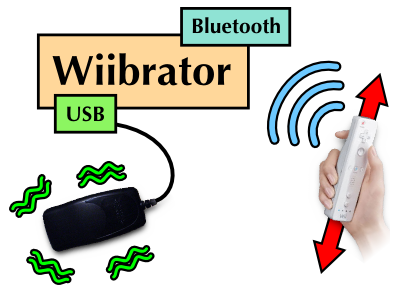 Wiibrator is a small Python application that interfaces the Wii's Wiimote and the PS2's Trancevibrator. Hours of fun for the kids!
Download the Python source here. You will need python-bluez and a Linux kernel with CONFIG_USB_TRANCEVIBRATOR activated (2.6.19 or higher).